Beermaster Red Cherry (Cherry Ale)
22.06.2020 Promotion "Beermaster Brewery" BEERMASTER DOUBLE IPA
22.06.2020 Promotion "Beermaster Brewery" BEERMASTER CELEBRATOR Double Bock
22.06.2020 Promotion "Beermaster Brewery" BEERMASTER Saison
We deliver!
Local craft beer & local food
Мini football tournament. Moldova. Beltsy. 2019/12/29
Мini football tournament 2019
Merry Christmas and Happy New Year!
PUB 513
68 Vasile Alecsandri Street, Chisinau 2012, phone. 022 908 513
BEERMASTER SUMMER ALE
BEERMASTER Innovation Nelson Sauvin Single HOP IPA
BEERMASTER Innovation Double Bock CELEBRATOR
BEERMASTER Innovation classic "four C" IPA
BEERMASTER Innovation Brewery SAISON ALE
For a big company!
Beermaster 110 ALE: when art is more important than profit
Let's start with amazing news. We have brewed Beermaster 110 ALE using a new formula.
What's the matter?
The reason is we set our heart upon it!
Actually, the main idea of craft beer is the creative realization of personal potential! Are you familiar with this principle?
We have doubled the intensiveness of hop by adding a bit more Citra hop while brewing. The taste of new 110 ALE impressed us so much that we have decided to change the label. Our idea is to show its craft essence, somehow.
To all intents and purposes, the brewers of Beermaster Brewery do not tackle beer as the business. Actually, we love the whole process of creating delicious product for those who are able to appreciate. It is highly likely to become an out-of-the-box kind of art.
The epoch of beer that has hidden its guises is going to the past. Currently people are eager to get more flavorful taste. The craft brewery is the self-fulfillment of creative people who are willing to make you enjoy the product, not worse than art or versification.
Real Fermented Kvass "Bochkovoi"
Hop & hopping at the Beermaster Brewery
New BEERMASTER INNOVATION Double IPA, on tap from March, only at BEERMASTER PUB!!!
Beermaster Pub, the soul of Bălți!
Blogger from Russia about the BEERMASTER BREWERY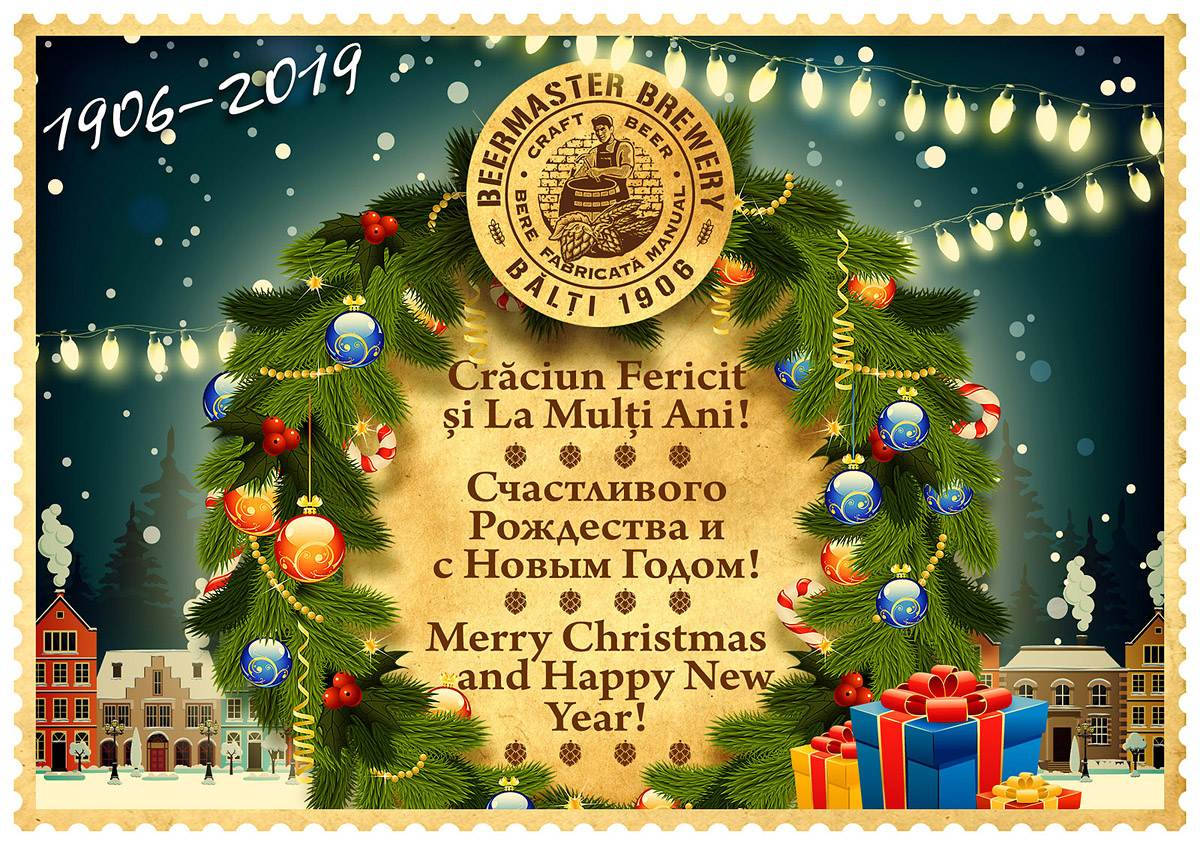 the first of the best!
"BEERMASTER BREWERY" A DAT LOVITURA LA "BEER OF MOLDOVA 2017"!

În anul 2016, "BEERMASTER 110 ALE" a fost nominalizat a fi cel mai bun din categoria sa (Ale Blond). Iar anul ăsta am fost declarați câștigători la două categorii din cele opt: Pale Ale (Ale Blond) cu BEERMASTER IPA și Ale brun cu Beermaster Oaked Ale.